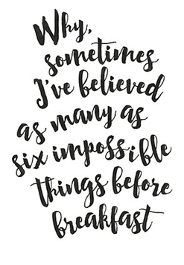 Most artists can relate to this Alice in Wonderland quote and have no shortage of creative ideas before they have even eaten breakfast. However, there comes a time when artists experience a rut such as; writing the same chapter for the past two years, becoming a parent and needing alone time to recharge creatively or needing funds to print, conduct research or acquire other resources to complete projects.
Whatever the reasons, JhaZamoraS Publishing understands, and are making unrestrictive funds available for individual artists to assist in completion of current projects. Our first award cycle is designated for writers.
The Protagonist Award
Artist Block is a real life villain who swoops in an artist's life to blatantly sabotage any and all efforts of artistic awesomeness. Along comes the hero of the story (perhaps named something cheesy like Captain Unstuck—but without the cliché cape) with his/her superpower of Freedom Funds, who battles the wicked antagonist to the bitter end with cinematic end credits that shows the completion of the artist's achievements. In other words, $1,000 of unrestrictive funds to move forward with and/or complete a current unfinished writing project.
One (1) Protagonist Award will be granted.
The Subplot Mini Awards
While the antagonist and protagonist engage in combat, the Oracle Crayon shares a poem about the writer who was granted magical coins to fund a successful book launch. If you are working on something that is related to your project that will add depth and complexity, but doesn't require as much funding the $250 Subplot Mini Award is for you.
Three (3) Subplot Mini Awards will be granted.

Eligibility & Disciplines
· Awards are for individuals artist only
· We do not fund companies, nonprofits, schools, libraries or other large entities
· No partnership or matched funds are required
· Applicants must be 18 years old
· There is no residency or citizenship requirements
· Writers can submit fictional work (children and young adults), nonfiction, poetry, and
picture books
· Previously published work (including self-published) will not be considered
· Currently, we can only accept submissions in English
Application Criteria
Supported materials are required as part the application process to introduce yourself and your work to the judges. We are committed to granting awards to artists who have started a project and can provide sufficient evidence of what they have completed so far. We request that the majority of your submitted materials be related to the project. All manuscripts will be deleted at the conclusion of the competition. Materials should be submitted as PDFs with the applicants name in the header or footer. Application criteria is the same for both awards. Submit materials via email to jhazamoraspublishing@gmail.com with Artistically Stuck Award and your name in the subject. Example: Artistically Stuck Award — Denise Mississippi
The Backstory: Describe who you are and what you do in 400 words including contact
information (street address, email, number and social media).
The Review: Explain which award you are applying for, why and how you will use the funds in
400 words.
The Hook: We are interested in reviewing examples of recent work from the last 2
years to evaluate applications. Poets can submit up to 5 poems that do not exceed 10 pages.
Writers can submit 10 pages of a single work or 10 pages of separate work.
Deadlines & Fees
We begin accepting submissions on November 18, 2017 - March 18, 2018 by 11pm EST.
Applicants can apply for both the Protagonist and Subplot awards.
A non-refundable entry fee of $25 must accompany each submission.
Payments can be made via PayPal online at: jhazamoraspublishing.tripod.com.
Be certain that the email address associated with your PayPal account is the same as the one you email your submissions with. You may submit more than one manuscript. Each manuscript must include a separate entry fee.

This fee is for our Protagonist Award submission. Each submission is a separate $25 fee.
This fee is for our Subplot Award submission. Each submission is a separate $25 fee.
A percentage of the submission fee will be donated to the Black Child Development Institute—DC in support of the Bookshelf Project.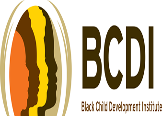 If you have any questions please contact jhazamoraspublishing@gmail.com.
SUBMISSION START DATE: November 18, 2017
DEADLINE March 18, 2018 at 11pm EST